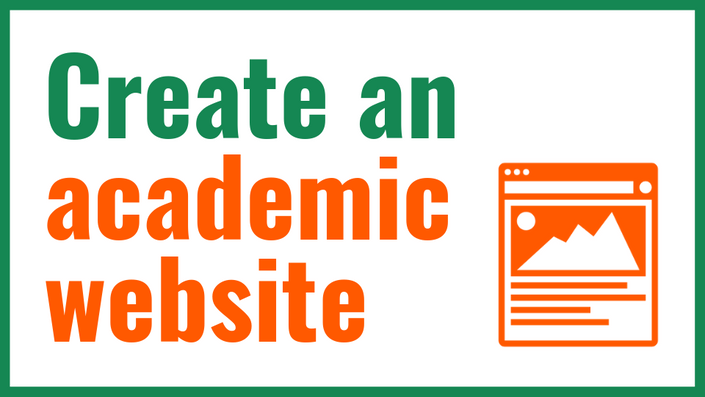 Create a Personal Academic Website
You need a beautiful website that communicates your work. Create content for and design a personal academic website.
Enroll in Course

Build a beautiful personal academic website
Are you ready to share your work with the world?
You've come to the right place
This training will teach you how to
plan and build a personal academic website*

write a clear academic bio

host documents like your CV

showcase and link to publications

share conferences and speaking engagements

create graphics and write content f

or your site

share your accomplishments
Enroll today

*This is a writing and content-focused website design course. While the training videos use WordPress, you may use whatever website platform or host you want.

Some of the benefits of a personal academic website
Your colleagues and others in your field will be able to find you, and your work.
Students learn about you in a fun and engaging way. And, if you have a good teaching section, it's a great way to attract students who actually understand what your classes will be like.
People who want to get in touch (potential collaborators, the media) will be able to. They'll can learn about you and know how to reach out for speaking engagements, media requests, and collaborations.
Potential funders and publishers will have a better understanding of who they're working with. Your ability to publicize yourself helps them justify their time and funds.
You will have a better understanding of the impact of your own work.
Website visitors will be able to develop longer-term connections with you and your work.
People can connect with you on the social media accounts you share on your website with ease.
You'll have an easy-to-navigate and engaging website to present your professional accomplishments.
Your Instructor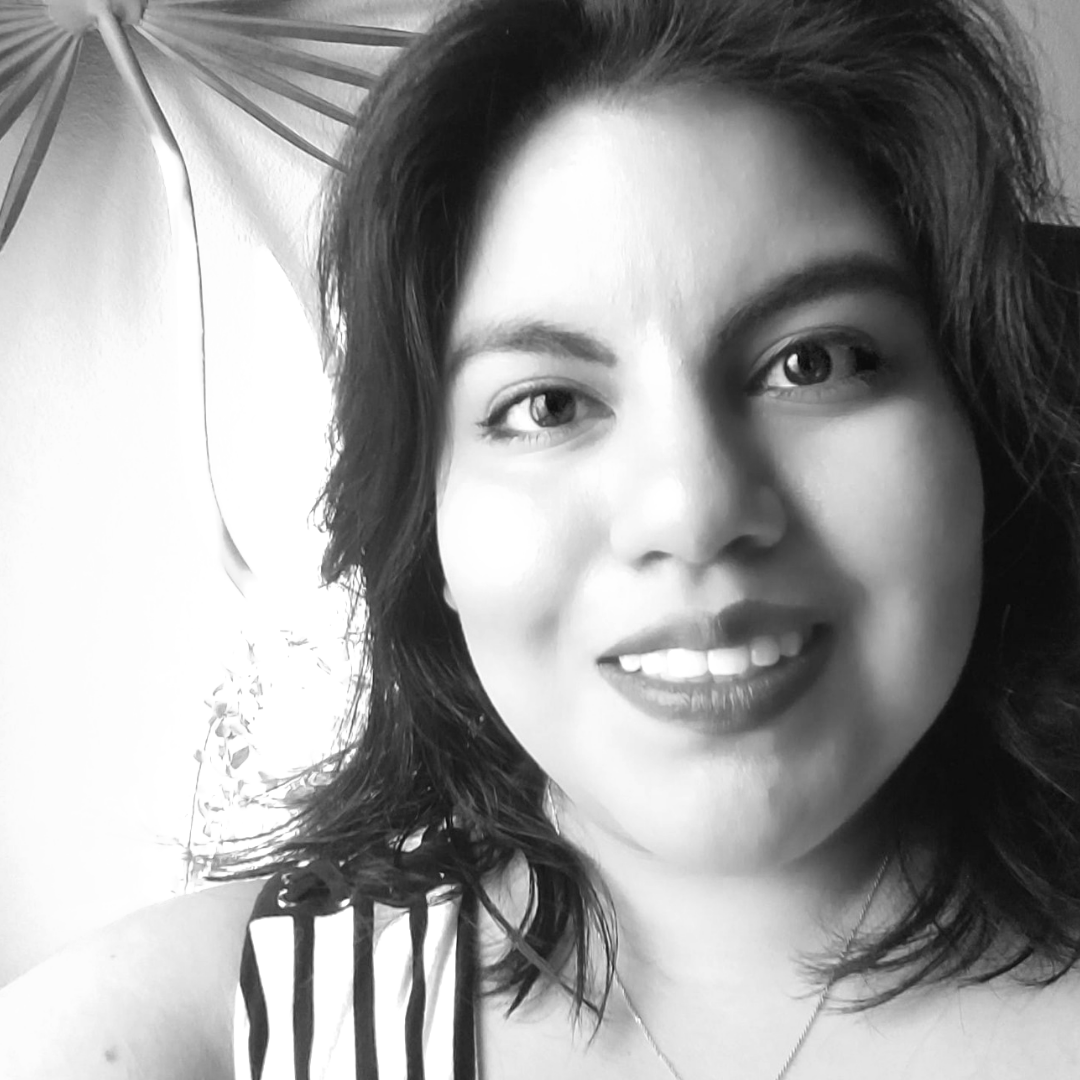 Jennifer van Alstyne is a communications strategist for the HigherEd World.
As owner of The Academic Designer LLC, she helps faculty, grad students, and scholarly organizations share their work effectively through social media strategy, websites, and graphic design.
This is what your course schedule looks like
Learn about all the benefits you'll get from personal academic websites. And, you'll conduct a personal web audit.
You'll also hear about the costs associated with hosting and managing them. You can have a site that costs $0, but we recommend planning on $100-300/year for expenses.
This lesson walks you through your website host options, and leads you through
gathering your documents.
Who are you? All about the bio |

Lesson 2
You can't create a personal website without thinking about who you are and what you want to share.
This lesson walks you through your professional goals.
You'll learn how to write an effective bio, think about tone, and choose a headshot for your website.
Let's talk about your CV |
Lesson 3
Your curriculum vitae is important because it represents the academic work you've done. Your CV needs a makeover.
With my electronic CV template, you'll have a beautiful and engaging way to layout your work. And you'll learn how to share your CV on your website.
This lesson will also walk you through ways you can share the information from your CV on your website.
Website Basics |
Lesson 4
Once you pick the best host for you, you'll decide on a domain name and title.
For those of you who are using WordPress, you'll get full walkthrough of navigating the new Gutenberg editor.
Then, you'll start thinking about theme.
Create your website |
Lesson 5
Lesson 5 is all about getting your website started. We'll create your About page using the bio we worked on in Lesson 2.
You'll get my handy pre-publish checklist for adding new pages. And, we'll talk about site structure and navigation menus.
Then, decide if you want to take your website live. Wait what? That's right. If you want, you can take your website live right now.
Talking about your research |
Lesson 6
If someone outside your specialty heads to your website, they should be able to understand who you are and what you do in just a few moments. And that's hard.
This lesson is all about making your research and work approachable.
You'll learn what to include and how to write your research page. And, what to share on a Publications page and Conferences page.
And we'll talk about what to consider before starting a blog.
All about teaching |
Lesson 7
How to talk about your teaching is the subject of this lesson. We'll talk about hosting an electronic teaching portfolio.
You'll learn how to share syllabi.
And you'll write an effective teaching statement and hear why is a great idea for your website (even if you're not on the job market).
Design for your website |
Lesson 8
Graphic design, photo editing, and visuals are the focus of this valuable lesson.
This lesson will teach you best practices for good visual communication.
You'll design beautiful cover images, create a simple logo, and icon for your website in Canva.
Managing and Sharing your website |
Lesson 9
Most academic websites fail (are abandoned, unmanaged, unmappable) because of issues with management or security. This lesson walks you through what to update and when to hire help.
Then, learn about how and where to share your website so you get visitors naturally.
The bonus lesson on social media walks you through sharing your website on social media in meaningful ways.
Once the lessons are over, the learning doesn't end. Learn about other professional development opportunities.
You'll also unlock my curated Further Reading list, always up-to-date with just the articles you need. And, I need your help to improve the course!
Your feedback is invaluable - and you'll benefit from course updates and expansion with your lifetime access to Create your Personal Academic Website.
Preview the course welcome below.
Course Curriculum
Lesson 1: Welcome
Available in days
days after you enroll
Lesson 2: Who are you? All about the bio
Available in days
days after you enroll
Lesson 3: Let's talk about your Curriculum Vitae (CV)
Available in days
days after you enroll
Why people are taking this course
What made you decide to take this course?

"I enjoyed the social media course and I am always looking for more ways to improve my visibility online."
"I have been procrastinating on setting up my website and I thought this course would give me structure and content knowledge."
Why do you want a personal academic website?

"Visibility! Not just for getting jobs and getting my professional network looking at my work, but for the communities I work with."
"I need a place to consolidate several short term projects that I have completed since graduation. A website might serve as a portfolio of work for future collaborators."
How people are finding the course so far
People found the lessons so far "very" or "extremely clear."
And, they found the lessons "very helpful."
So far, people taking this course have found things "easy to follow" with a "clear layout of website options."
Students appreciate the "clear way you walked through the content of each section with examples."
And they love the templates and worksheets.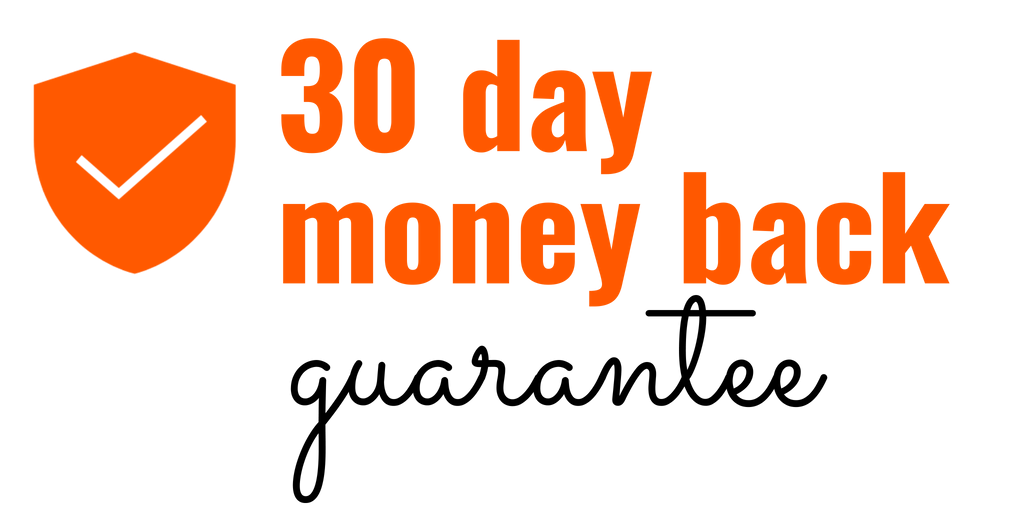 Frequently Asked Questions
When does the course start and finish?
This is a completely self-paced online course - you decide when you start and when you finish. Get access to the 1st lesson as soon as you complete your purchase. Then, you'll get an email from me each week when the next lesson is available.
How long do I have access to the course?
You have access to the course forever, and that includes updates! Technology moves fast. This course will always be needed. When you purchase Create a Personal Academic Website, you have the training at your fingertips as long as you need it.
What if I am unhappy with the course?
I would never want you to be unhappy. If you are unsatisfied with your purchase, contact me at jennifer@theacademicdesigner.com in the first 30 days of purchase and I will give you a full refund.
I have a question, who can I ask?
I would love to answer your questions. Please email me at jennifer@theacademicdesigner.com
I'm a web developer. Do I need this course?
This is a writing and design course. It is focused on how to best present yourself and your work to your scholarly audience. Let's just say I've seen over a thousand personal academic websites. Many of them would benefit from this course.
I already have an academic website.
That's great. You're ahead of the game. This course will give you page-by=page advice for updating your site. And it's more affordable than a website audit with me. Rather have it done for you? Let's talk. Email me at jennifer@theacademicdesigner.com
I'd rather have a full website done for me.
Sounds great. Let's talk about how I can help, and get you on the schedule. Want to work with your own developer? I have strategic plans to help you on your journey. Email me at jennifer@theacademicdesigner.com
Do I have to use WordPress for my website?
No. While I use WordPress for this course (and will tell you why it's a great option for you) this is a writing and content-focused course. You can use the tips and techniques I talk about for any website editor.

Hi there,
I'm so glad you found this course.
When I built my own personal academic website, I did it through research.
I studied guides, watched videos. I scoured the internet for examples.
After many revisions, updates, and training, my personal website fits my academic life right now.
Since then, I've gone on to design sites for writers, faculty, and critics.
This course was designed to fit busy academics like you.
Good communication helps us all.
Are you ready for the benefits?
Be approachable to the people who care about your work.
Find new readers for your publications, and interest in your teaching.
Let's get started.
Best,
Jennifer van Alstyne
P.S. I would be happy to answer your questions.
Check out this letter to help you request professional development funds for this course.
Are you more interested in social media?