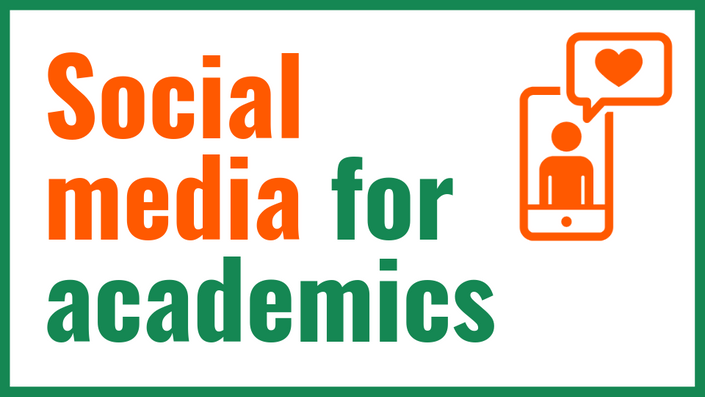 Cross-Platform Social Media for Academics
Communicate your academic life effectively on social media (when you want to). Great for grad students, faculty, and researchers!
Watch Promo
Enroll in Course

Social Media has amazing benefits for academics and researchers
Social media is a great way to connect with your professional network.
You don't need thousands of followers to have an engaged audience. Recent data suggests smaller audiences are more engaged.

You don't have to post about your work all the time.

And, you have more control over your visibility than you may think. Not just in terms of privacy, but in what you choose to share.
But most academics and researchers aren't using social media effectively. They just don't have training in it.
Developing social media skills helps you communicate with the people you need to reach, when you want to reach them.
This course, is here to help with that.
Are you ready to communicate effectively on social media?

Welcome to Cross-Platform Social Media for Academics, a self-paced online course that gives you social media skills in as little as 10 weeks.
Designed for academics and researchers like you, this course is the professional development training you need.
This course will teach you how to
Share your work in a meaningful way

Network and connect with people online

Write for Twitter, Instagram, Facebook, and LinkedIn

Grow your scholarly network

Optimize your profiles

Enjoy social media
No tech expertise needed
Learn skills like content planning, scheduling, and design in these 10 inspiring lessons.

Learn social media in fun and engaging ways
Whether you post once a month or are on social media daily, this course is for you.

Explore what Cross-Platform Social Media for Academics can do for you.
Guess what? This course has been fully updated for 2020 (and will always be updated). Social media changes fast! Get lifetime access today.
Learn to write across social media platforms like
Instagram

Twitter

LinkedIn

Facebook
This course is recommended for
Faculty and teachers

Researchers

Graduate students

PhD students

Postdoctoral researchers

Alternate academics

You
In this course you will learn
To write across social media platforms

How to communicate news, events, achievements, and your work life


Best practices for your bios and profile photos

Hashtags, tags, location, and more

Scheduling and planning

Tools Training (photo editing, Canva + Buffer)
You also get 3 graphic design templates for your social media needs and beautiful PDF worksheets to help you plan.
People find the information in this course "very" or "extremely" helpful," and the lessons "clear" and "engaging."

And, that they'd be likely to recommend Cross-Platform Social Media for Academics to a friend or colleague.
See what people are saying below.
Here's what people are saying about Cross-Platform Social Media for Academics
"The course is going great so far. I found the lesson about how to share wins especially helpful because it's hard for me to talk about my accomplishments without feeling like I am bragging. Thanks for breaking down how and what to share so clearly."
— Researcher
"I was surprised how many people were interested in what I was saying. The lessons are very helpful!"
— PhD Candidate
"Before taking this course, I was fairly active on Twitter and knew there was potential there for more academic networking. I also knew from my own community-based research that social media had a high potential for being able to reach the general public with my work.
This course helped open the door for me in terms of reaching that potential. I now understand how to integrate multiple platforms with my message. I've learned how to hone my message, make it clearer, and have it reach more people. I've increased my visibility online, which is great.
This has already led to more opportunities, like speaking engagements and invited to be a guest on a podcast, all because I'm networking and getting my message out on social media!"
— Postdoctoral Fellow


Get beautiful worksheets, short videos, and an engaged response to your writing
When you get to Lesson 3, get everything you need to create unlimited content.
Then, deep dive into specific types of content like how to announce an event, share your publication, and more.
Your Instructor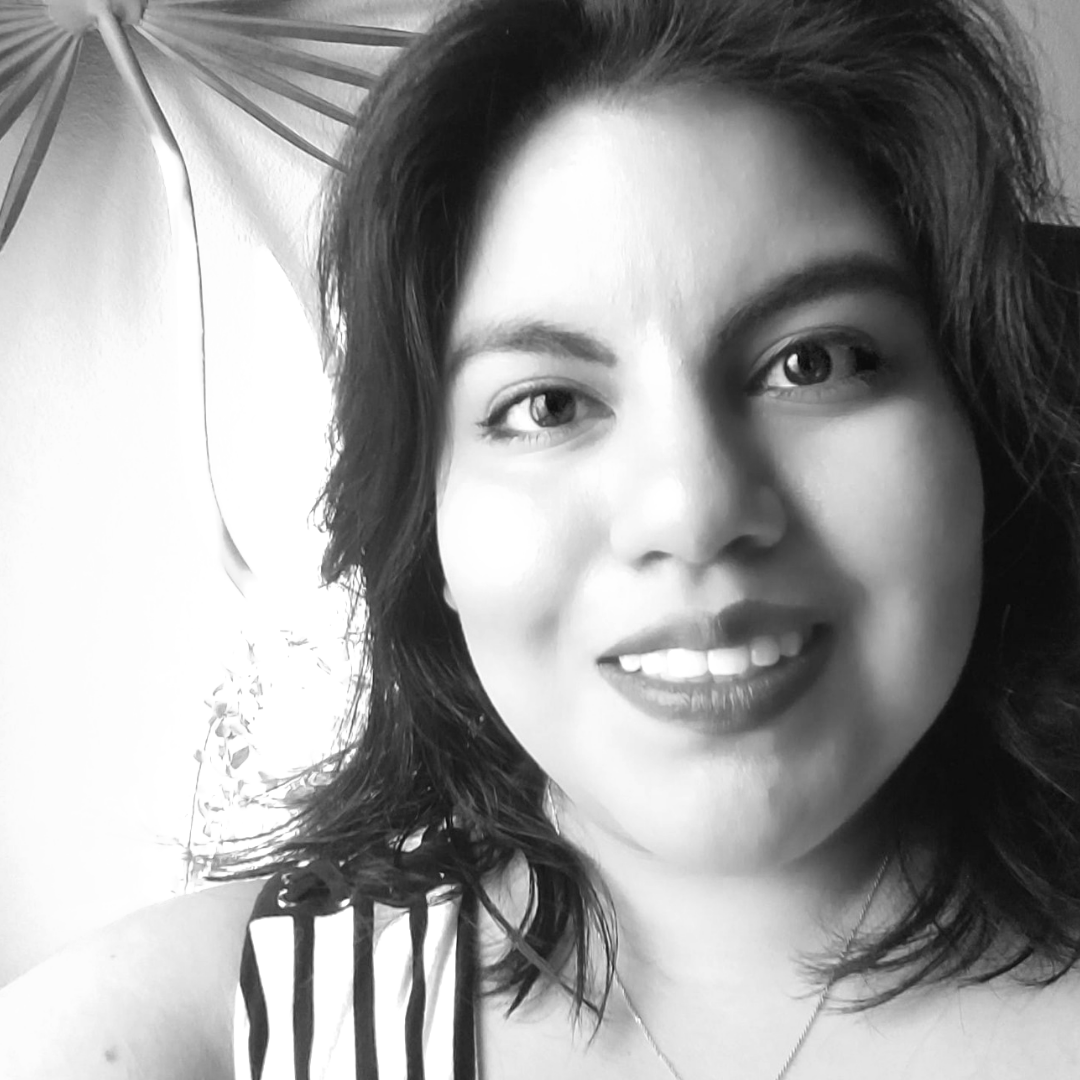 Jennifer van Alstyne is a communications strategist for the HigherEd World.
As owner of The Academic Designer LLC, she helps faculty, grad students, and scholarly organizations share their work effectively through social media strategy, websites, and graphic design.
Here's what you'll learn in each lesson of this course
Lesson 1
You'll jump right in by refreshing your social media profiles. This lesson invites you to explore your current social media practices.
You'll update your bios, photos, and cover images.
This lesson gets everyone on the same page whether you've been on social media for years, or are just joining.
Buffer
Lesson 2
You'll learn how scheduling some posts in advance is a great practice for communication.
Free up how you spending time on social media so you have more time for conversations.
With a step-by-step walkthrough of scheduling platform, Buffer, you'll be connecting with your audience more effectively in no time.
Content Planning
Lesson 3
Content planning is an important social media skill because it considers your audience and your goals.
This lesson explores what good content looks like, and where to find it.
With writing templates to guide you, and a social media calendar for unlimited inspiration, you'll see why content planning is a game changer.
Writing: NEWS
Lesson 4
Want to learn the best ways to share both personal news, and news about your industry?
You'll learn best practices for sharing news with your audience.
You'll see how I would share an article I've read on social media and learn how to schedule news in Buffer.
This lesson deep dives into what information is needed for a social media post.
Writing: WIN
Lesson 5
You've practiced how to share general and personal news in the last lesson.
Now it's time to practice how to share a win.
Learn how to brag the right way.
Are you a humble bragger? Do you have a win you're not sure how to share?
This lesson will change the way you think about and communicate your wins. I break it down so you know exactly how to share your next celebratory post.
Writing: EVENT
Lesson 6
You attend sooo many events per year - conferences, lectures, meetings, readings. Academics are busy people.
You'll learn every event is a story. Most people and organizations get this wrong.
This in-depth lesson will have you sharing the info you need to fill seats, generate awareness, and introduce new people to your event.
Writing: PROCESS
Lesson 7
Process writing is an easy, generative way to create content for your social media channels.
You'll have your audiences interested in your research, teaching, and academic life.
This lesson is all about the post everyone can write. And, you'll get a handy workbook of process writing templates to help.
Lesson 8
Graphic design, photo editing, and visuals are the focus of this valuable lesson, which will teach you best practices for good visual communication.
You'll design beautiful cover images for your social media profiles in Canva.
And, you'll get access to my 3 favorite design templates (presentation announcement, introduction post, and quote).
Crafting the Perfect Introduction
Lesson 9
You've practiced how to communicate the work you do, events you attend, and content you curate for your audience.
Introducing yourself on social media doesn't just happen once - new people encounter you every day.
It's time to craft your introduction post.
Then, a valuable bonus lesson on writing an effective academic LinkedIn summary.
Lesson 10
Once the lessons are over, the learning doesn't end. Learn about other professional development opportunities and generating long-term strategy.
You'll also unlock my curated Further Reading list, always up-to-date with just the articles you need.
And, I need your help to improve the course! Your feedback is invaluable - and you'll benefit from course updates and expansion with your lifetime access to Cross-Platform Social Media for Academics.
Are you ready?
Frequently Asked Questions
When does the course start and finish?
This is a completely self-paced online course - you decide when you start and when you finish. Lessons will become available each week. The first lesson is all about refreshing your profiles. So let's get started!
How long do I have access to the course?
You have access to the course forever, and that includes regular UPDATES! The social media world moves fast. But this course will always be needed. When you purchase Social Media for Academics, you have the training at your fingertips as long as you need it.
What if I am unhappy with the course?
I would never want you to be unhappy. If you are unsatisfied with your purchase, contact me at
[email protected]
in the first 30 days and I will give you a full refund.
I have a question, who can I ask?
I'm not very active on social media. Is this course for me?
YES, absolutely. Whether you check in once a month or are on Twitter every day, this writing course teaches you the most effective ways to use social media efficiently.
I'm a social media expert. Why do I need this course?
Social media experts get training all the time. That's why they're experts. If you're awesome at sharing your writing across platforms, that's great. You'll definitely benefit from my content calendar and long-term planning. I'm a professional writer. I've done the research. And, I've trained with social media experts. When I say this course will help anyone, it's because I mean it. That's why I offer a full refund within 30 days.
I'm brand new to social media. Help.
Don't worry. I've got you sorted. The first lesson is all about getting set up, and having a profile that communicates who you are and what you do. The Profile Refresh Worksheet will guide you though the basics.
I'd rather have a full plan done for me.
I can help with that. If you need a Strategic Social Media Plan, a full audit of your social profiles, and step-by-step plan of action based on your goals, let's talk. My 1:1 services may be the best option for you. Email me at
[email protected]
Do you do social media management?
Social media management isn't financially feasible for most academics ($500+/mo per platform). I am a social media strategist. That means my focus is on audience development, long term engagement, and content strategy. If you need a plan to put in place, or assistance finding someone to manage your accounts, I'm here to help.

Hi there,
I'm so glad you found this course.
I love social media. My goal was to develop effective ways for researchers and academics to create organic (non-paid) networks.
I want you to connect with real followers and real opportunities.
Social media expanded my world. Let me help your work get seen by the people who care.
I designed this course to teach my fiancé social media skills. That means I want him, and you to learn.
Let's get started.

— Jennifer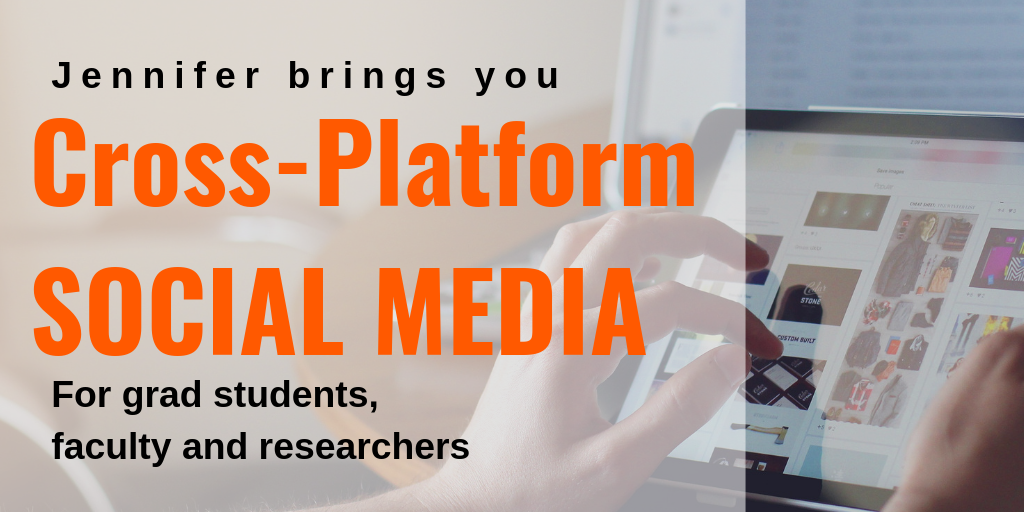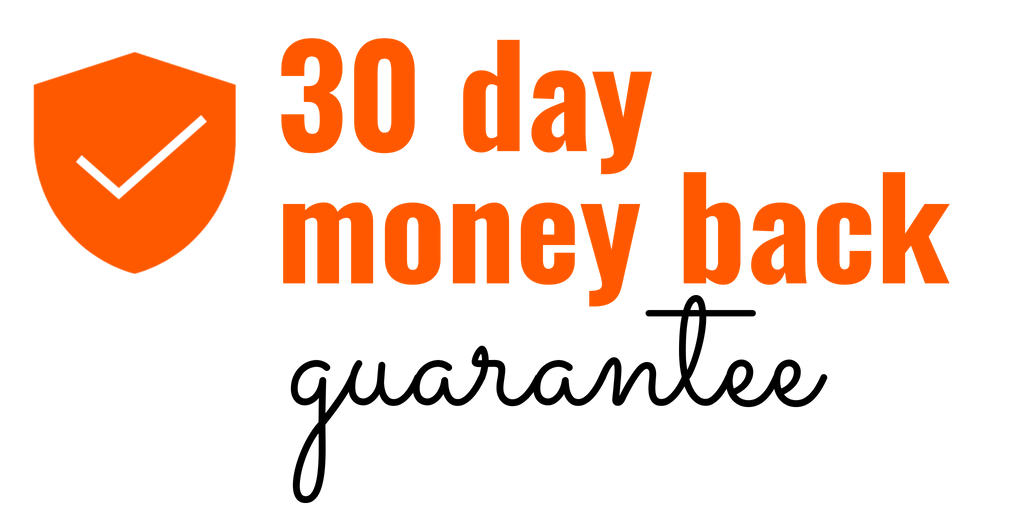 Check out this letter to help you request professional development funds for this course.
More interested in a personal academic website?