Welcome to The Academic Designer courses and trainings
I'm Jennifer van Alstyne (@HigherEdPR), and I'm so excited for you to join me.
Managing your online presence in academia has so many benefits. If you're like the people in my courses, you're ready to
communicate your work with a larger audience
connect with your scholarly network
create lasting relationships through networking
be in control over your online presence
My top-rated Higher Education blog, The Social Academic, is packed full of free content like advice articles and feature interviews. Now, it's a podcast. And we're sharing even more live content on YouTube!
Enroll in my free course, The Internet for Academics. Join grad students, researchers, and academics from 24+ countries in taking the 1st steps.
Cross-Platform Social Media for Academics
Not sure which social media platforms are right for academics like you? Start with this breakdown of the platforms.
This comprehensive training teaches you how to write for social media on Twitter, LinkedIn, Facebook, and Instagram. Learn content planning, social media scheduling, graphic design, and more.
Equivalent to a full-day social media workshop, learn at your own pace. This writing-focused course will help you
communicate your work on social media
brag the right way
and reach an audience that cares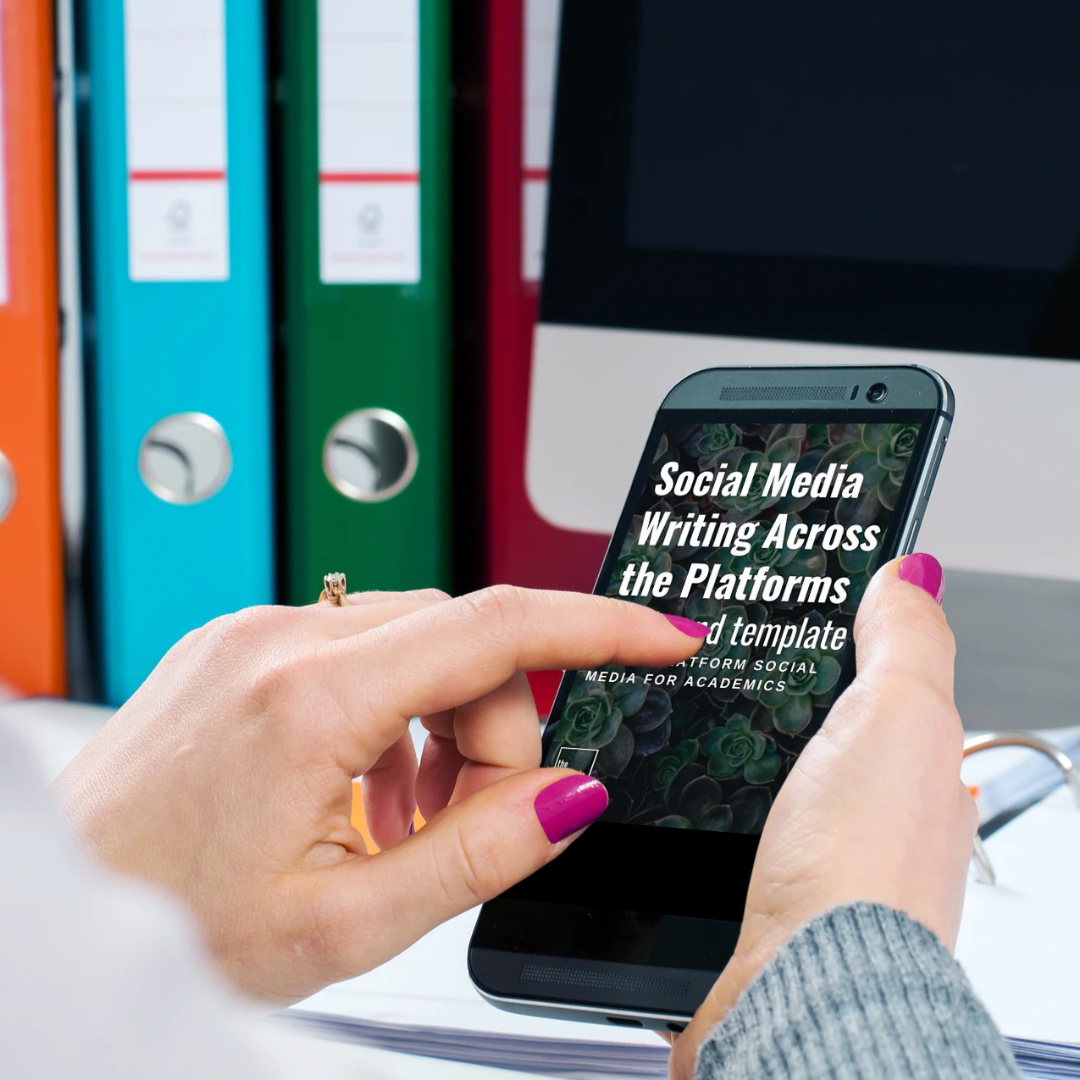 Create Your Academic Personal Website
I wrote a full guide on how to make your personal academic website on The Social Academic. Many people need more help, on things like
planning your website
writing content like your bio
photography
graphic design
This course walks you through the process from plan-to-launch. You get the same advice and exclusive tips as my 1:1 website clients while learning to do-it-yourself.
Plus, get the email and live office hour support you need along the way.